THE BAND
Maibell
Warm and strong voiced Maibell is a genuine daughter of Finland's countryside heartland Satakunta ("The 100-county") small town Huittinen - the very historical site of the mythic "Crazy Finn". Her soundpersona combination of mysterious appeal & Finnish roots originality will leave nobody cold.
KK
This hepcat belongs to the very edgiest axegrinders of Finland's rocking scene. A man responsible of Daryl Haywood Combo's uptown sharpness and raw grind of Barnshaker-Haaja's Hi-Fly Rangers. KK's songwriting spices the authenticity excuisitely with some neobilly and classic pop influences. Former bands: Frantic Four, Phantom 409 etc.
Mike Crack
Most busy string bass virtuosos of Finland.Played sessions for Hayden Thompson and tours with Paul Roman. Present work fe. with Miss Treatment, The Hel-Gators and Finnish legends Rock-Ola, Boppin' Pete and Jussi Syren. Past groups include Blue Session, Less Misfits, Eddie Thunderbird Band and Phantom 409.
Slim
Roadseen roots mocker originally from Helsinki rhythm & blues circuits. Played plus 1000 shows with Finland's JLL Mr Breathless. Then half-decade with garage blues madman Knucklebone Oscar. Mike Crack's long-time drummate since Paul Roman tours to Miss Treatment and Boppin' Pete 3. Blues & surf line-ups with axeslinger Eero Vaajoensuu.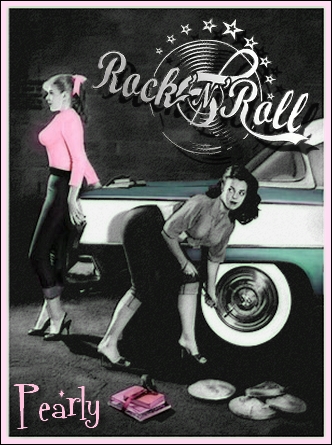 http://pearlypassion50s.blogspot.com/
"A good song is a good song, and if I'm lucky enough to write it, well....! I get more kick out of writing than I do singing. I reckon I've written a thousand songs and had over 300 published" - ♥ Hank Williams ♥


http://www.radionomy.com/en/radio/jolio-s-party/index