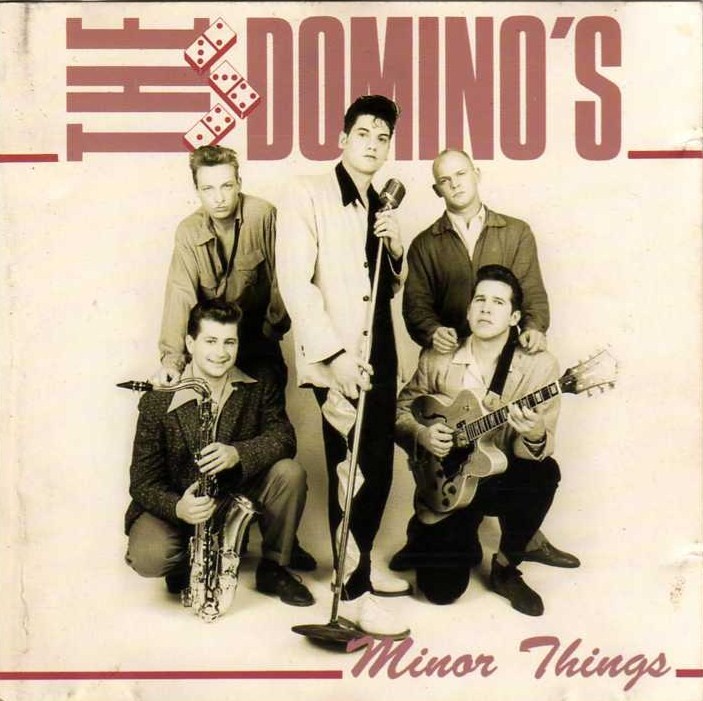 Un chef-d'oeuvre pour Patrick Ouchene, c'était le deuxième travail édité par la bande et considéré comme une rareté authentique.
Son travail précédent "Domino's" pour le timbre Rockhouse a déjà obtenu de très bonnes critiques, une bande dirigée au rockabilly le plus pur et rhythm and blues.
Mais c'était son deuxième travail qui a marqué un avant et un après pour ce qu'ils ont eu l'occasion de l'entendre en influant certains des bandes d'aujourd'hui.
La variété et la fusion de styles pouvait considéré le groupe comme un groupe de néo-swing mais, cela a été édité avant le " revival swing ".
Il conjugue swing, rhythm and blues, un jazz, un country jazz et bien sûr rockabilly.
Fait en 91 en obtenant le N°1 dans les listes française avec " je suis swing " .
Il a eu un tel succés que ma multinationale EMI a voulu acheter les droits et l'éditer avec 4 titres " A la guinguette du Martin-Pécheur", "elle est laide", "Ça s'fait pas" et "Pardonnez-nous mesdames"...
Patrick Ouchéne: lead vocals, rithm guitar, lead guitar (12).
Bernand Vancraesynest: violin, piano, saxes, brass arrangements.
Jacky Chelidonis: double bass.
Kasper De Vos: lead guitar, dobro (2).
Maarco De Meersman: drums, percussions.
Patrick Mortier: trumpet, bugle (3).
Peter Van Eyck: steel guitar (11).
Choloe: backing vocals (7).
Source : http://michourock.centerblog.net/rub-1-Patrick-Ouchene.html